Old Wulfrunians Tettenhall Cricket Club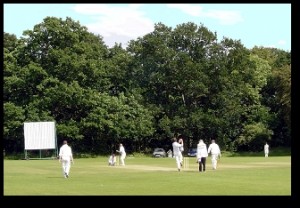 Old Wulfrunians Tettenhall CC, founded in 1922, run 4 teams on a Saturday in the newly reorganised Staffs Clubs Cricket Championship. The 1st XI will play in Division 1, the 2nds in Division 3, the 3rd XI in Division 6 and the 4ths in Division 8. We can therefore, provide cricket for all abilities and, as we have a thriving Junior Section, all ages.
We are Clubmark accredited and are a family friendly club with extensive grounds in the south of Wolverhampton. New members, both playing and non-playing, of any age are always welcome and if you are looking for an introduction to club cricket then contact one of our club officials for details of when we practice.
If you are an experienced cricketer, new to cricket, new to the area or you'd like to return to the game you once played we have a space for you, get in touch.
The Junior Section
OWTCC has a flourishing Junior Section and is part of a cricket club that has achieved Clubmark accreditation. This means that we are recognised as being able to provide coaching and competition in safe surroundings, delivered by a team of coaches that have nationally recognised qualifications.
Our view is that everyone, regardless of age, gender, ethnicity or ability, should have the opportunity to play cricket and this is reflected in our policy of ensuring that everyone gets to be involved in both practice and matches.
Winter nets begin at Wolverhampton Grammar School, Compton Road, Wolverhampton WV3 9RB on Wednesday 9th January 2019 from 7.00 – 8.00pm. If you would like to join us just come along to the Sports Hall.
Last year we ran teams for Under 9's, 11's, 13's in the South Staffs & District Junior Cricket League and Under 15 teams in both the Worcester and North Worcs Leagues as well as a highly successful All Stars Programme for 5 – 8 year olds The Under 9's played in tournaments which were usually on a Saturday morning, the Under 11's played matches on a Sunday morning and the Under 13's and U15's played on midweek evenings.
We all come together for practice on a Friday evening at Castlecroft between 6 and 7.30pm and our extensive playing area and 3 bay cricket nets allow for a variety of activities for the different age groups as well as allowing parents to take advantage of the facilities the clubhouse offers.
Our Friday night practices will begin, weather permitting, on the 19th of April 2019 when hopefully the weather will be kind and just before the league matches begin. If you would like to come and join us or just want to have a try then turn up and we will be pleased to see you.
Copies of our membership form, codes of conduct and rules for use of the nets are on the club's play-cricket website: http://oldwulfstett.play-cricket.com  If you have any questions do not hesitate to contact us at jon_owtcc@hotmail.co.uk